CrystalView DVI Micro
Compact Fiber Extender • Single-link DVI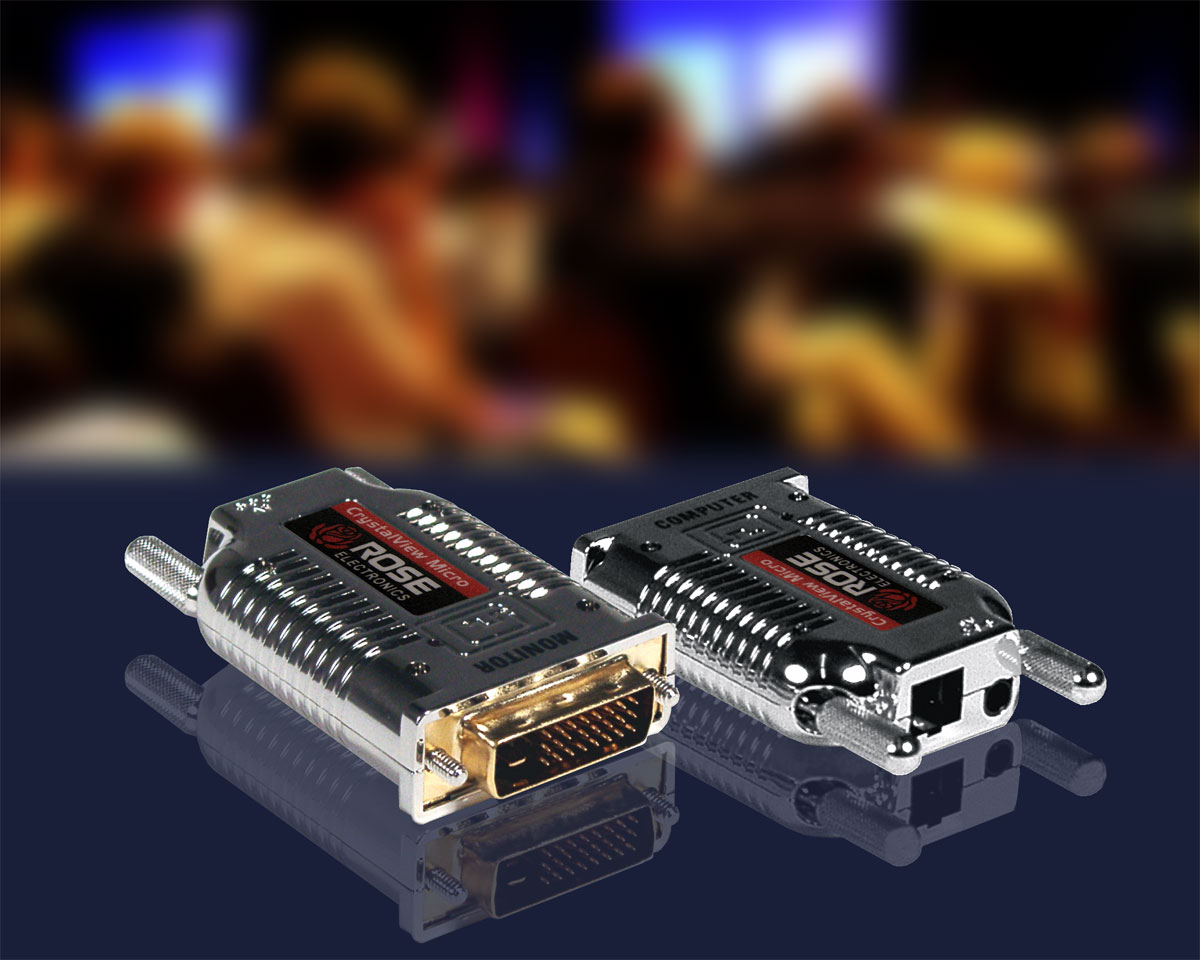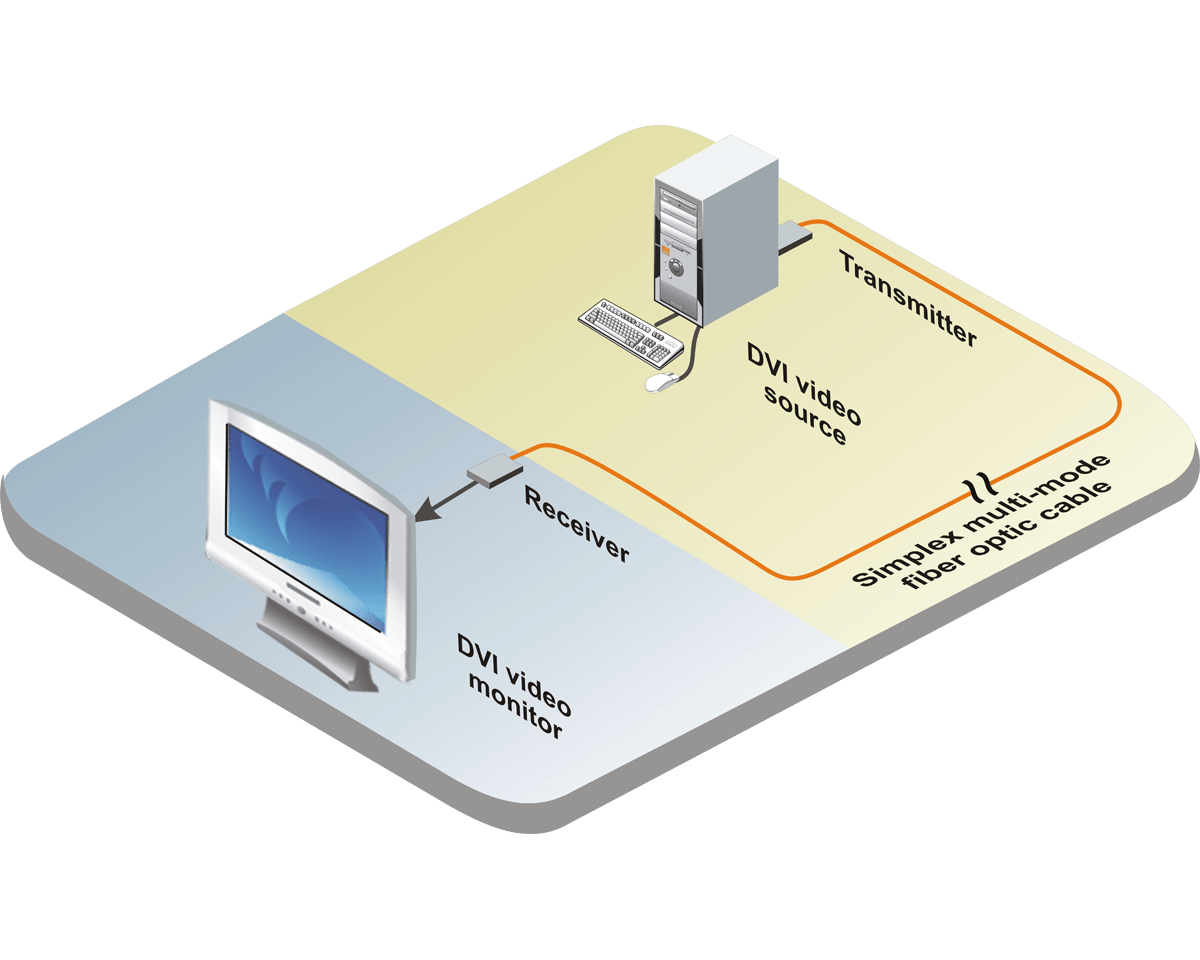 Miniature style directly connects to DVI connector
Video resolution up to: 1920 x 1200 at 1000 feet (300m)
SC type connector on unit connects to a single multi-mode fiber
Auto-detect EDID information
OVERVIEW
CrystalView DVI Micro Fiber is a compact extender combining efficiency and functionality into an affordable solution. Specifically designed for a single SC type multi-mode optical fiber, CrystalView DVI Micro Fiber will extend a DVI video signal to a remote monitor up to 3,300 feet away. Video resolution reaches a maximum of 1920 x 1200, but is contingent on distance with signal degradation as it increases.
The following can be used as a reference guide for resolution capabilities:
1920 x 1200 up to 984 feet
1600 x 1200 up to 1,650 feet
1280 x 1024 up to 3,300 feet
This device is plug-and-play with easy installation and auto-detect EDID information.
SPECIFICATIONS
Dimensions (W x D x H)

1.57" x 2.61" x 0.59" (40 x 66 x 15 mm)

Weight

0.6 lb (0.25 kg)

Power

Transmitter: Powered by computer DVI

Receiver: 100-240 VAC 50-60Hz, External adapter, +5V DC, 2A

Standard: 5W

Distance

1920 x 1200: 1000' (300m)

1600 x 1200: 1650' (500m)

1280 x 1024: 2,300' (700m)

Connectors

Transmitter:

Single-link DVI video: DVI male direct plug-in

Fiber: Single multi-mode fiber with SC connector

Receiver:

Single-link DVI video: DVI male direct plug-in

Fiber: Single multi-mode fiber with SC connector

Environment

Operating temperature: 32°F–122°F (0°C–50°C)

Storage temperature: -4°F–158°F (-20°C–70°C)

Relative humidity: 20%–80%, non-condensing
PART NUMBERS
Kits (transmitter, receiver, and power supply)
CRK-T1DFMDM
DVI video extender, single fiber, multi-mode
CRK-T1DFMDM/HDCP
DVI video extender, single fiber, multi-mode, HDCP