Orion XC
Enterprise KVM Switch • CATx or Fiber • 8-80 ports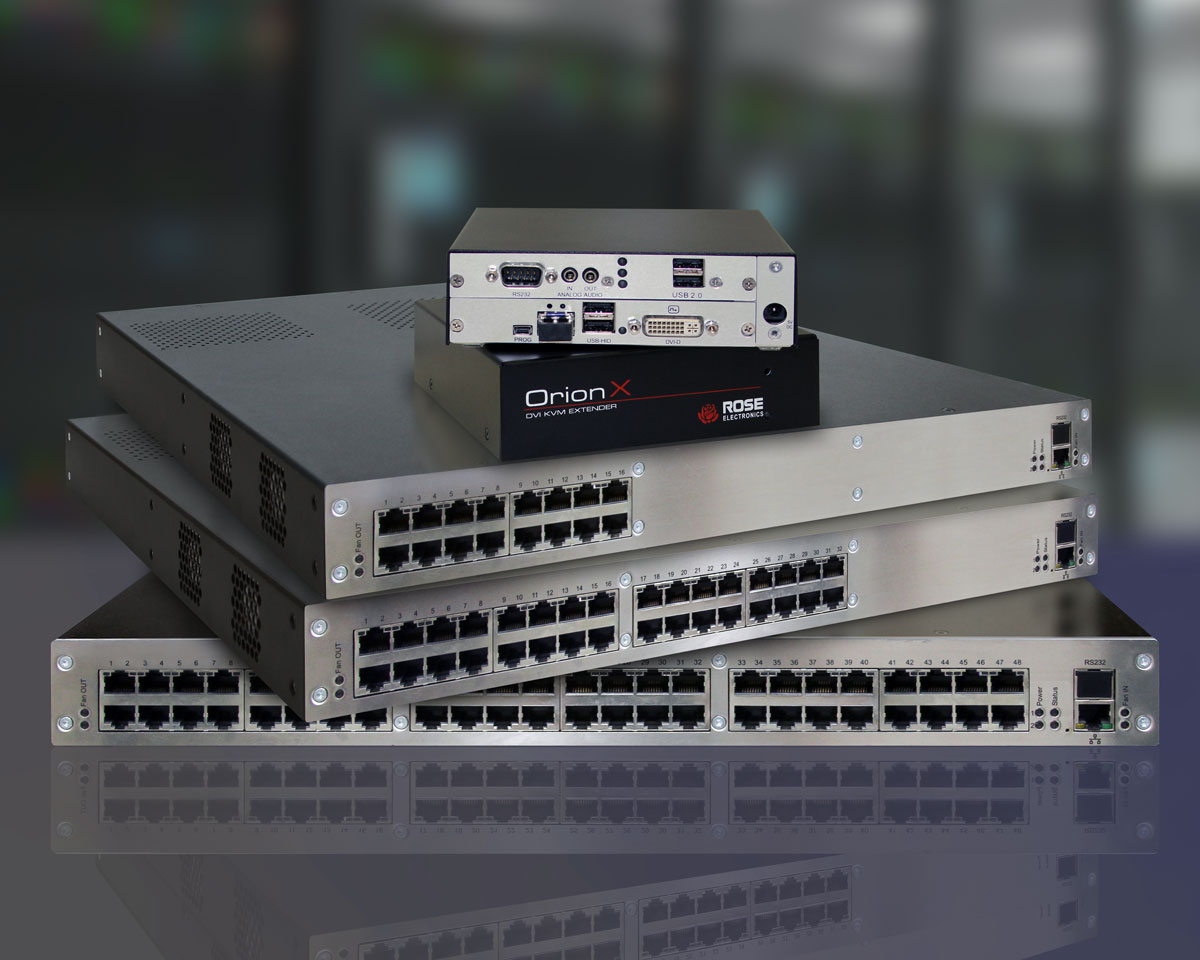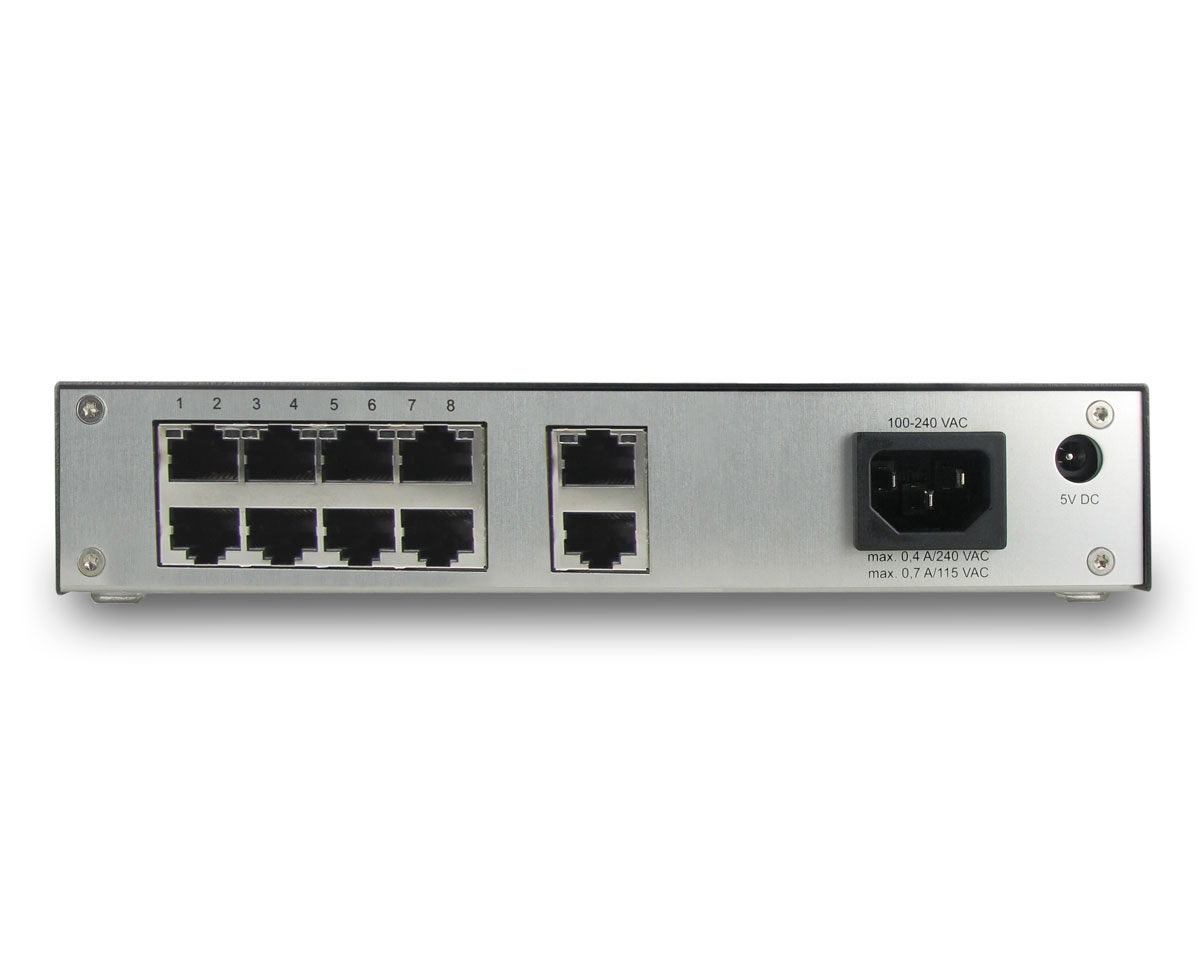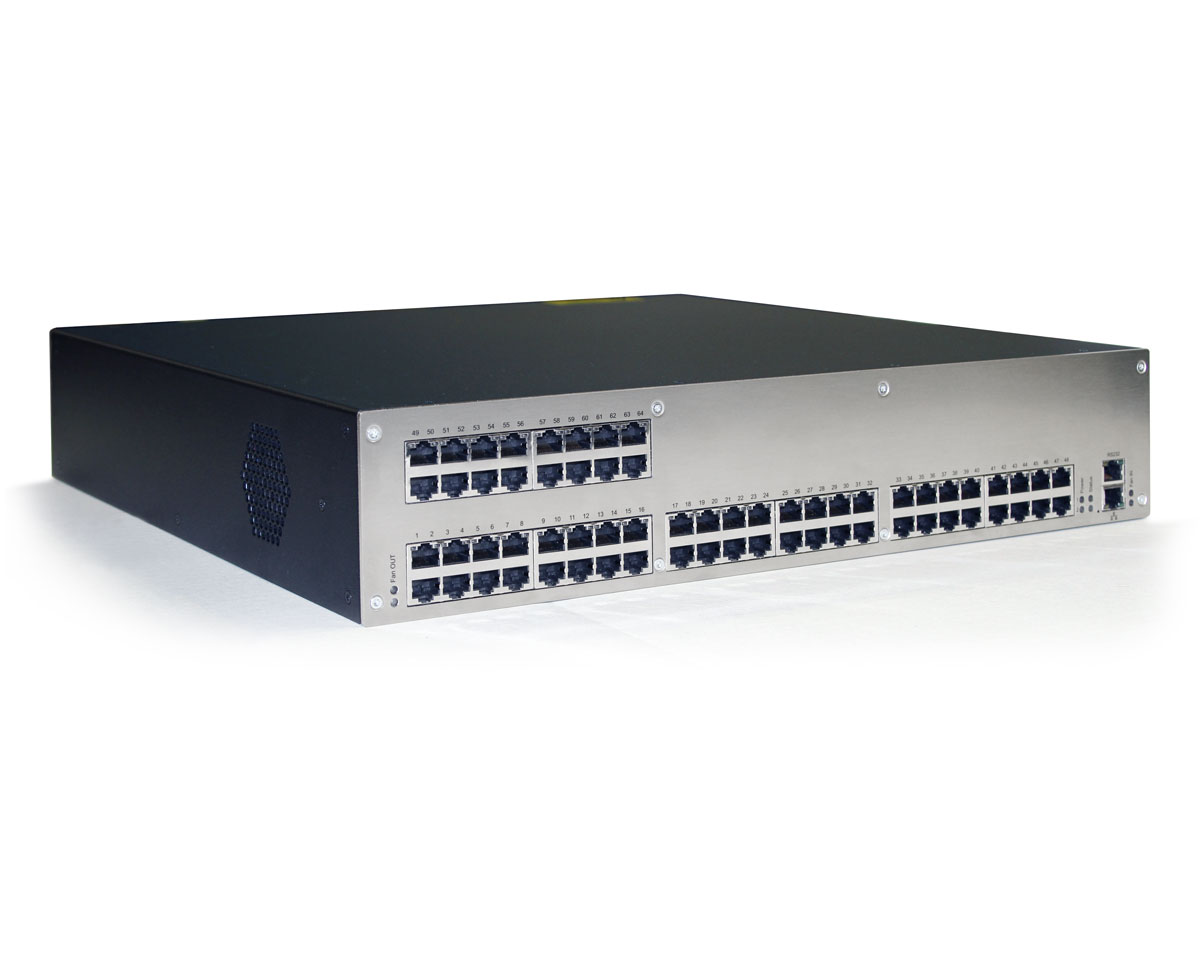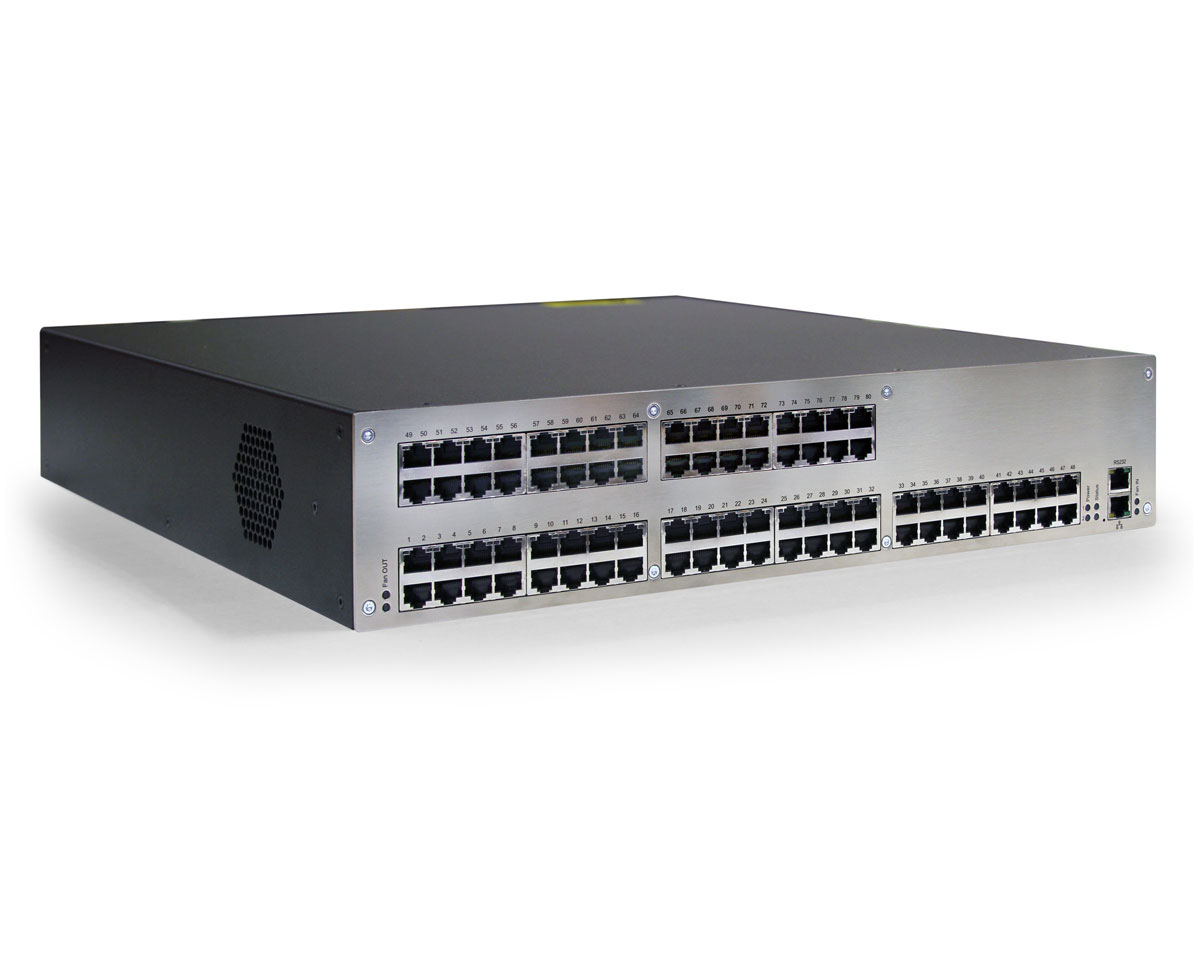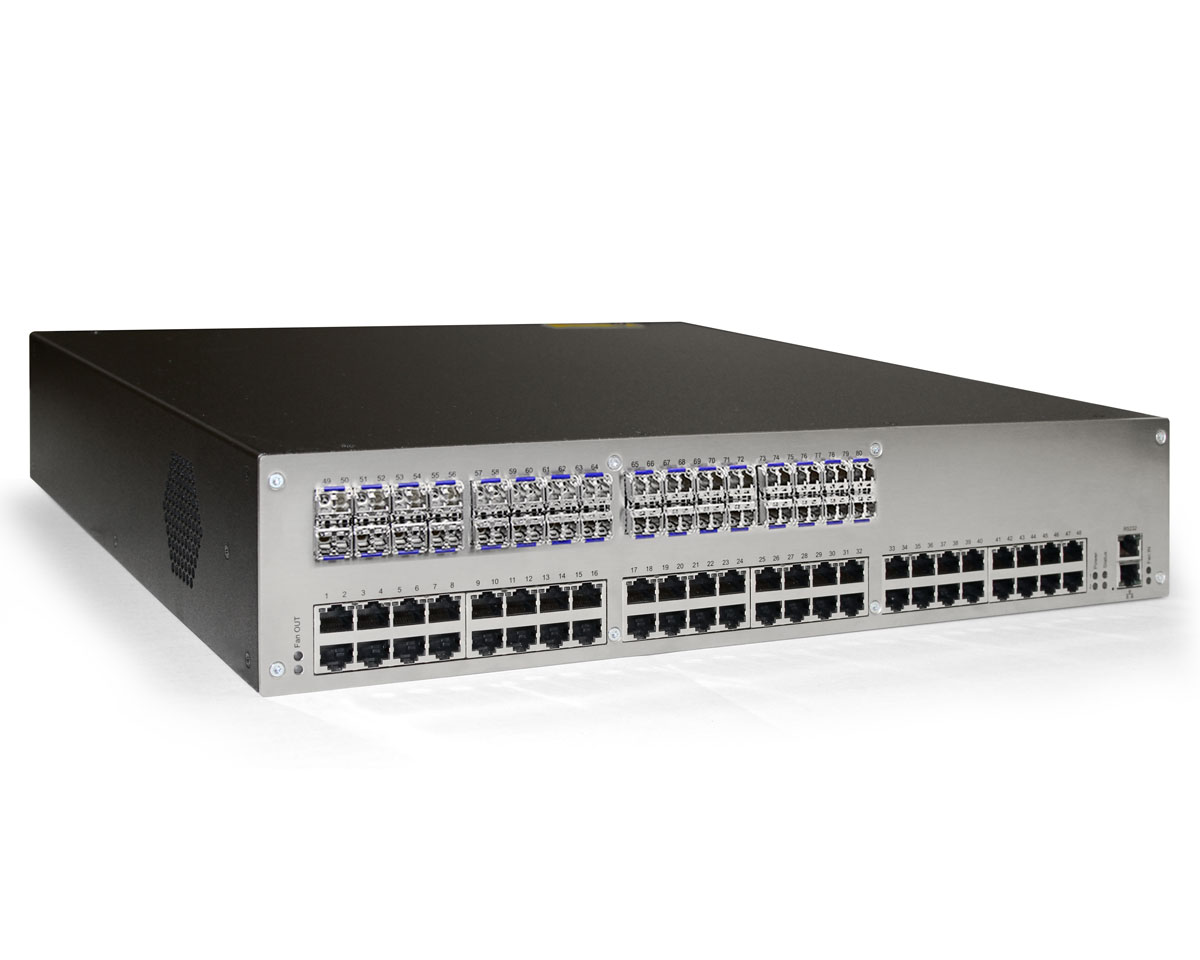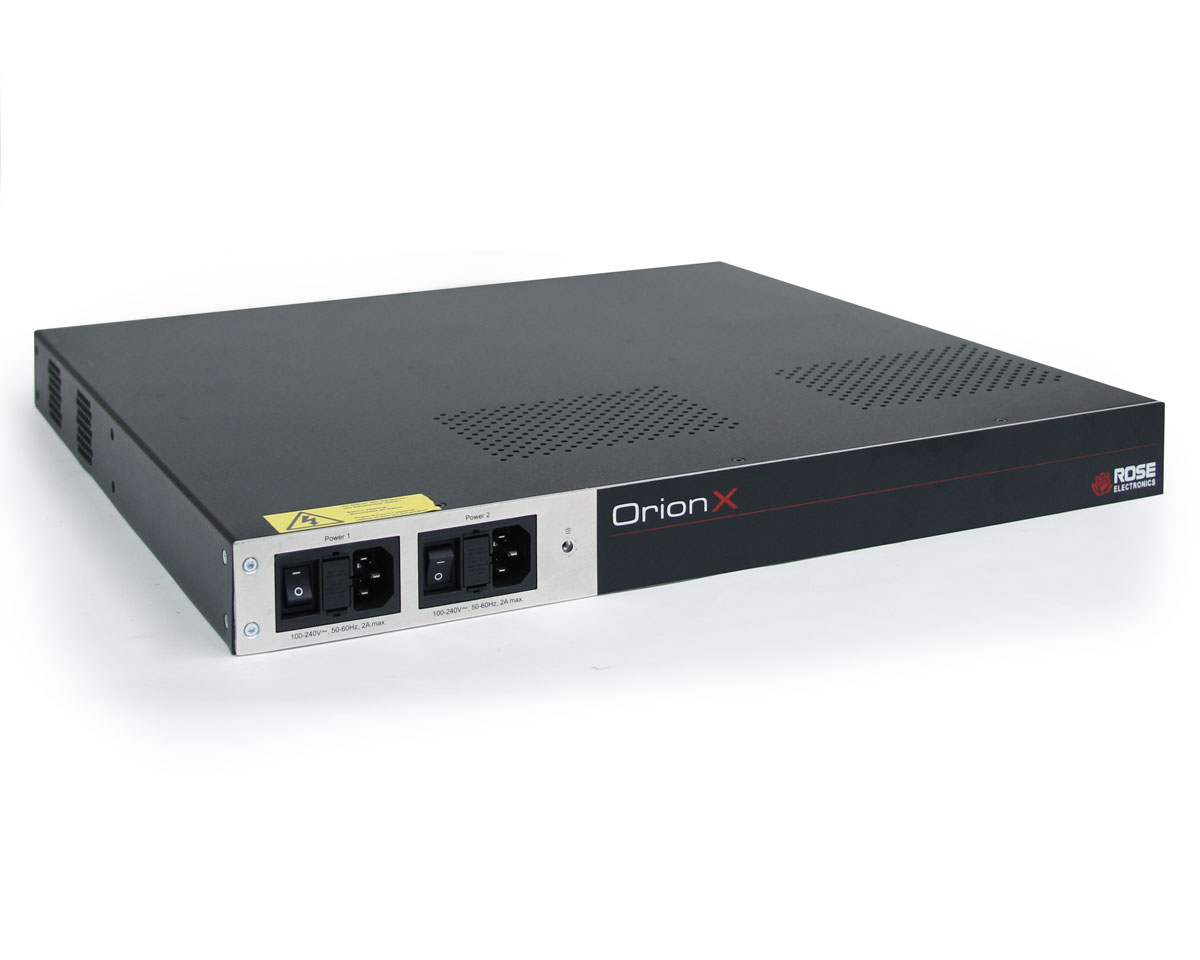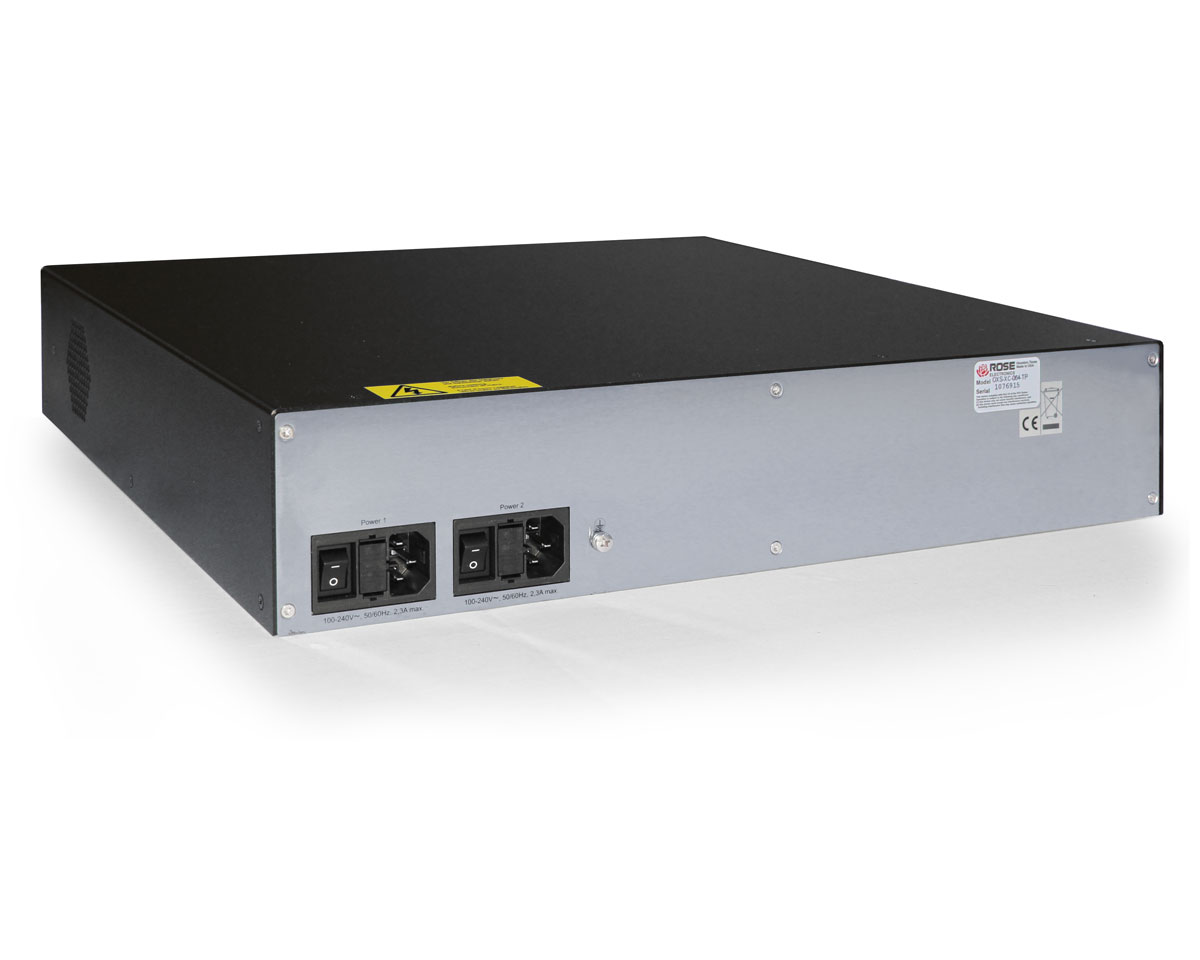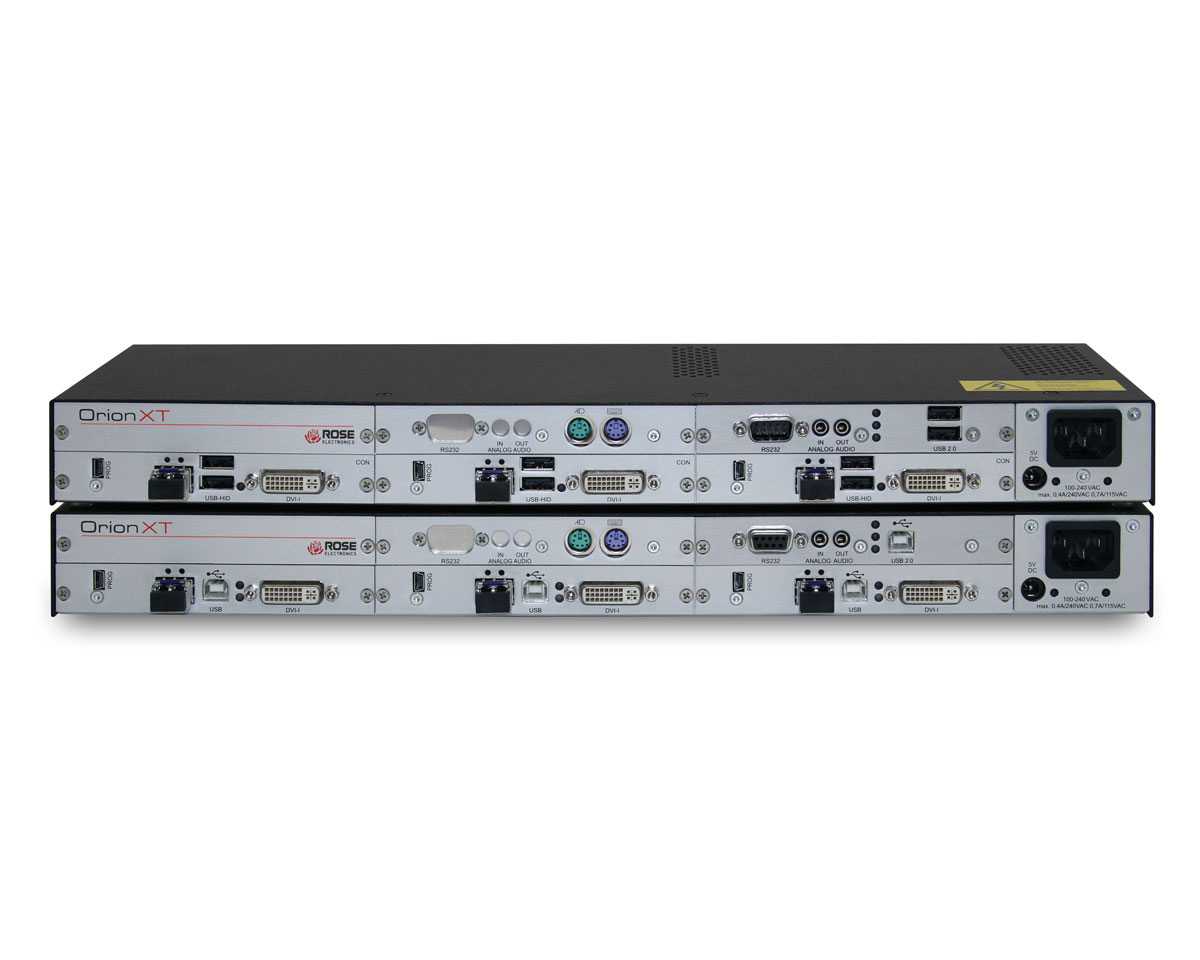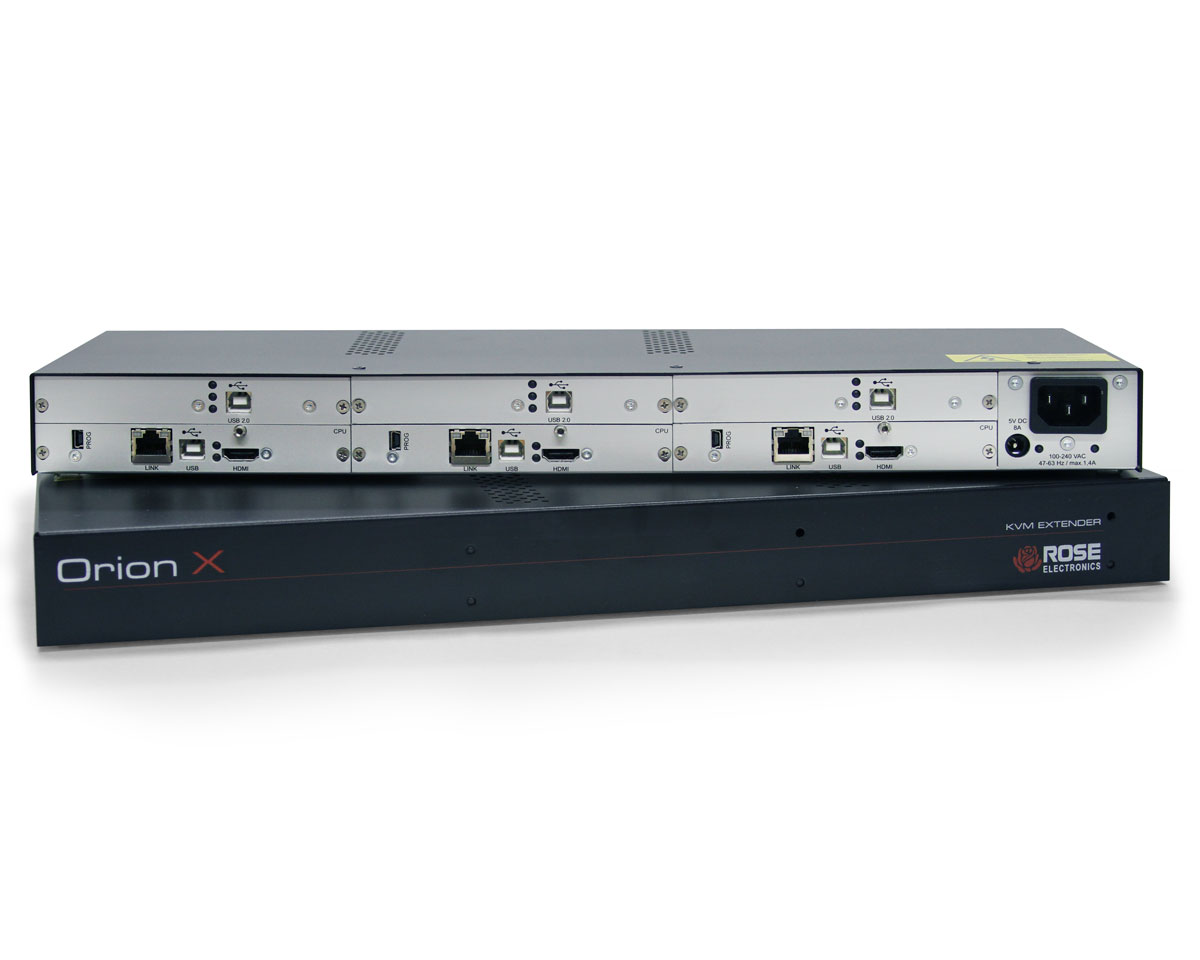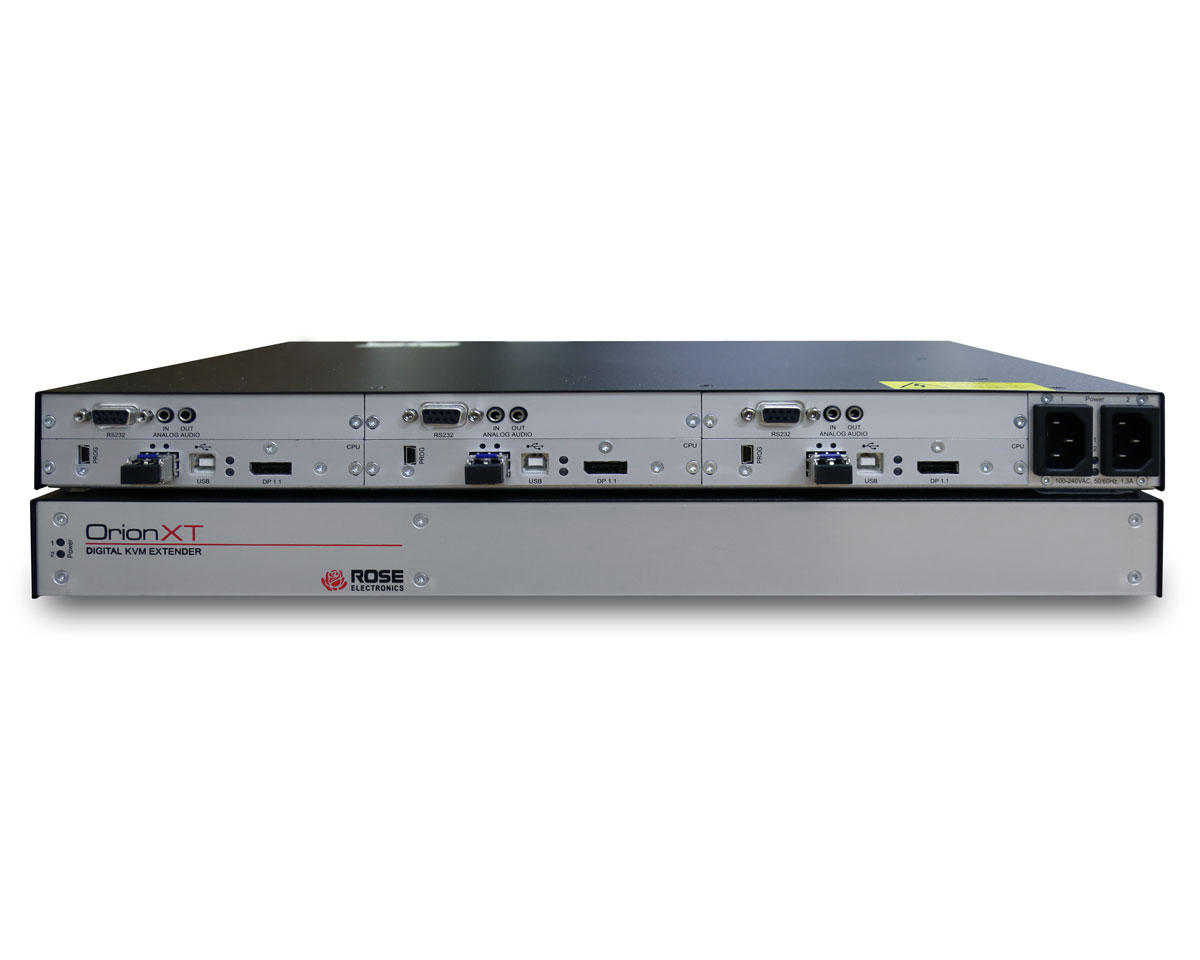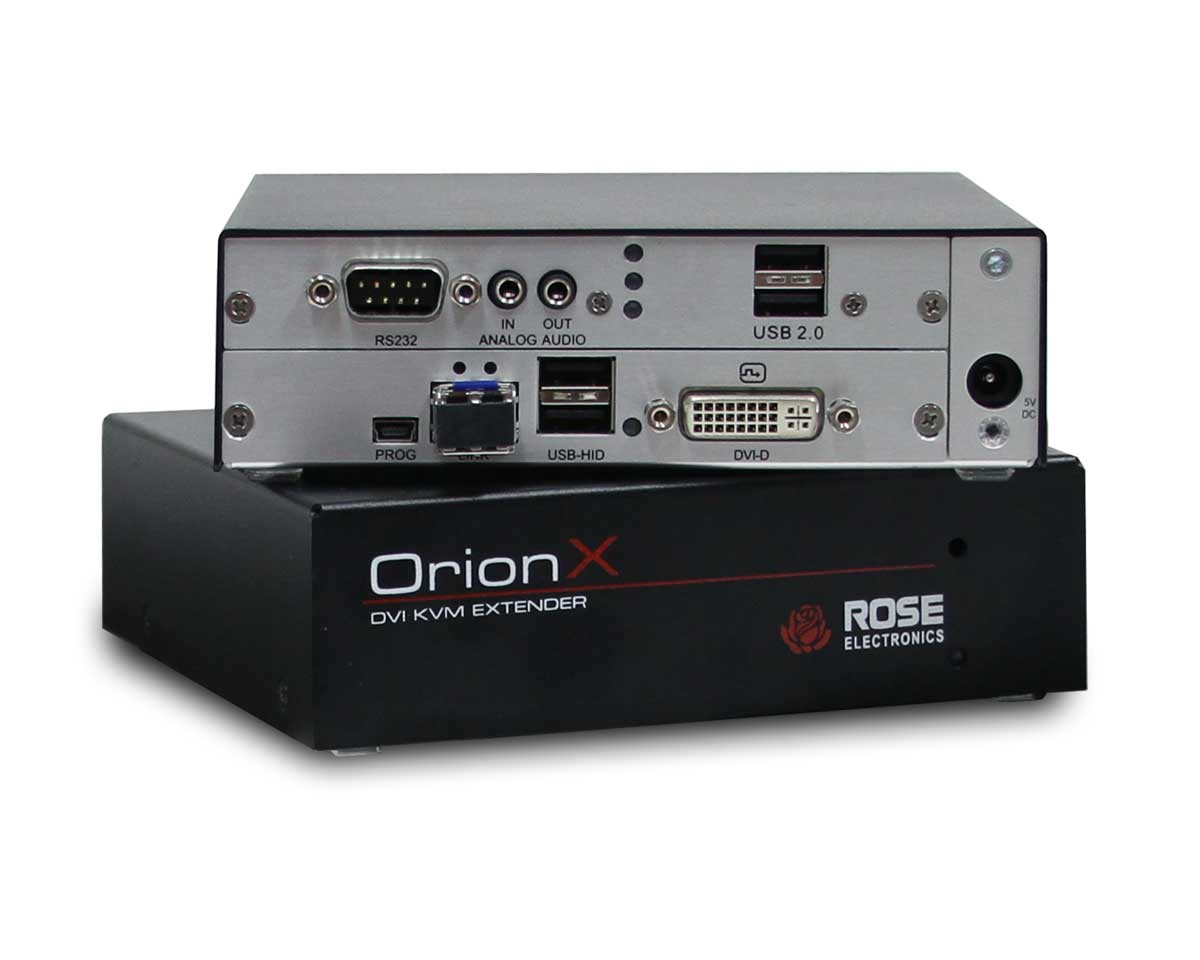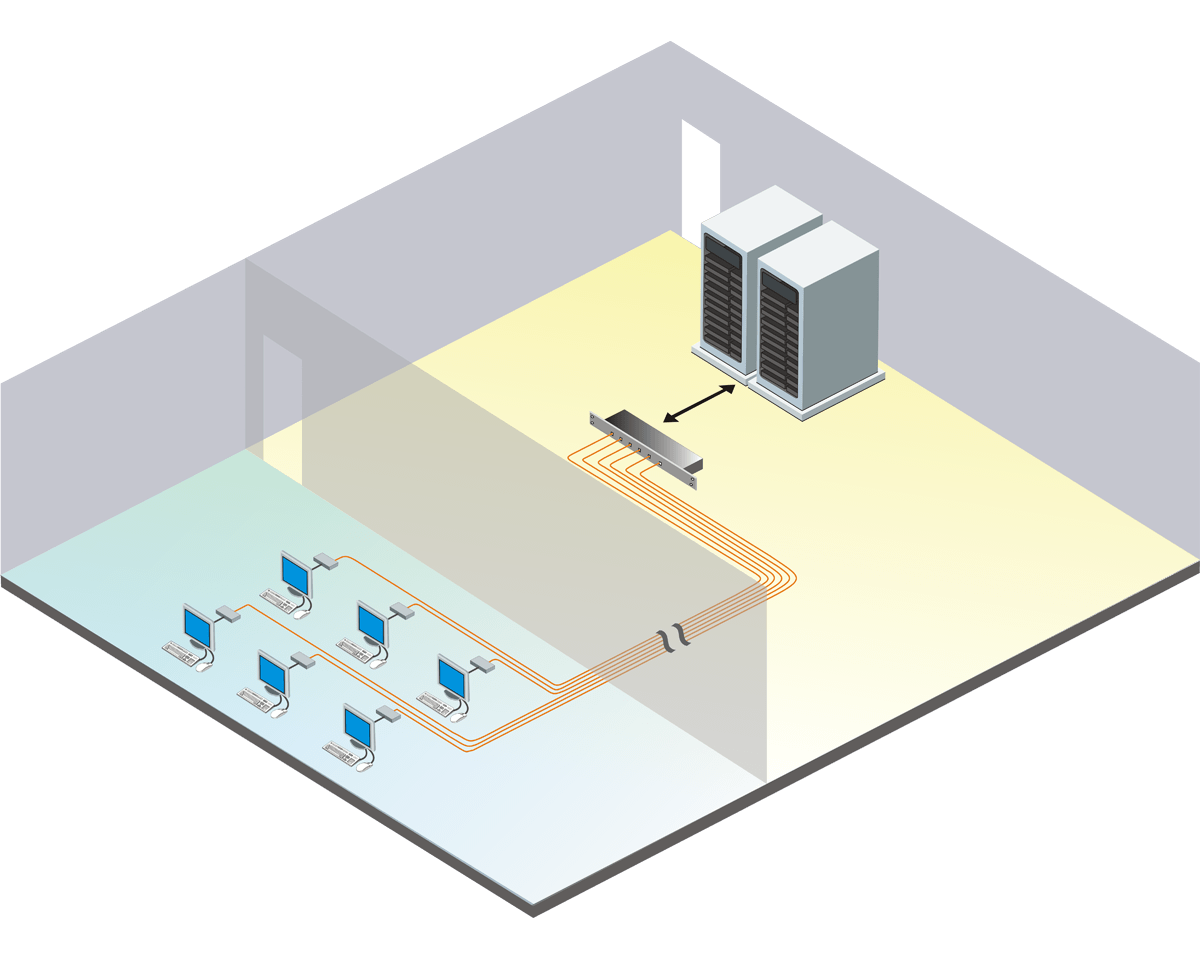 Compact version of Orion-X switch with fixed port models of 8, 16, 32, 48, 64, and 80 ports in all CATx, all fiber, or mixed CATx/fiber
Extend computers and KVM stations to 460ft (140m) on CATx cable, 33,000ft (10Km) on fiber
Each switch port can be an input or output
Switch ports connect to transmitters or receivers which come as 2, 4, 6, or 21-card modular chassis
Video can be VGA, DVI, dual-link DVI, HDMI, DisplayPort, or SDI
Standard video resolution up to 1920×1200, UHD 4K video resolution up to 4096×2160@60Hz
Switch video sources of the same resolution instantly with no delay or display blanking
Comes standard with switching of USB-HID
Choose optional switching of PS/2 keyboard-mouse, USB2.0, USB3.0, analog or digital audio, serial RS232, and redundant link
Access via on-screen display, serial, web-based GUI, SNMP, or hotkey commands
Switches can be interconnected using Matrix Grid feature
Optional redundant power supplies
OVERVIEW
Orion XC is a fixed port version of the Orion X-series switches. This reduces the cost and makes the unit more compact. It also is a three-component system consisting of: transmitters at the video or computer source, a central switch, and receivers at the user station.
The Orion XC switch is available as a range of 1U and 2U chassis with a fixed port configuration. It also comes as 8-port cards which insert into an Orion Xtender 6-bay or 21-bay chassis.
The available link interface formats are CATx, singlemode fiber with 1G (1.25Gbps) or 2.5G (3.125Gbps) high speed SFPs, or Universal ports which can support either SDI or USB 3.0.
There are various arrangements of interface ports with all CATx, all Fiber, all Universal, or mixed versions in the 64-port and 80-port switches.
Each port of the switch is automatically configured to be an input or an output port depending on whether a transmitter or receiver unit is connected to it. This simplifies your system planning because you do not have to decide in advance, how many input or output ports – only the total number of ports.
Distances of the transmitters or receivers can be:
Up to 33,000 feet (10Km) using single-mode fiber cable
Up to 1,300 feet (400m) using multi-mode OM3 fiber cable
Up to 460 feet (140m) using CATx cable
The Orion product supports a standard video resolution of 1920 x 1200 @ 60Hz and all DVI single-link resolutions including high definition 1080p. Ultra high definition video up to 4K is supported at 4096 x 2160 at 60Hz. Video sources running at the same resolution can be switched instantly with no delay or blanking which makes it ideal for command centers, broadcast applications, financial institutions, and many more. The receivers include an intuitive OSD for easy use and configuration at each user station through the attached USB keyboard and mouse.
Other capabilities optionally available are:
VGA input/output (with video scaling)
Dual-link DVI input/output
Dual-head DVI input/output
SD/HD/3G-SDI input (I/O)
HDMI 4K60 input/output
DisplayPort 4K60 input/output
Transparent USB 2.0
RS232/RS422 serial interface
PS/2 keyboard and mouse
Analog or digital audio
Redundant power supply
Rack mount kit (19")
To enhance the functionality of the product software utilities are provided that are useful in an enterprise environment.
JAVA Tool, Extended Switching, Presets, and API
SNMP and Syslog for unit monitoring
Cascading / Stacking
Multi-Screen Control
SPECIFICATIONS
Dimensions
(W x D x H)

80-port: 17.4" x 17.1" x 3.5" (443 x 435 x 89 mm) (2U)

64-port: 17.4" x 17.1" x 3.5" (443 x 435 x 89 mm) (2U)

48-port: 17.4" x 17.1" x 1.75" (443 x 435 x 44.5 mm) (1U)

32-port: 17.4" x 17.1" x 1.75" (443 x 435 x 44.5 mm) (1U)

16-port: 17.4" x 17.1" x 1.75" (443 x 435 x 44.5 mm) (1U)

8-port: 8.7" x 5.7" x 1.75" (220 x 146 x 44.5 mm) (1U)

Weight

80-port: 15.9 lb (7.2 kg)

64-port: 15.9 lb (7.2 kg)

48-port: 9 lb (4.1 kg)

32-port: 8.8 lb (4 kg)

16-port: 8.6 lb (3.9 kg)

8-port: 1.9 lb (0.9 kg)

Power

90-240 VAC 50-60 Hz

Optional redundant PSU

80-port: 125W

64-port: 115W

48-port: 90W

32-port: 65W

16-port: 40W

8-port: 13W

Resolution

DVI single-link video: 1920 x 1200/2048 x 1152

DVI dual-link video: 2560 x 2048, 4096 x 2160, 3840 x 2160

Full color depth, 24-bit (4:4:4)

VGA video: 1920 x 1200

HDMI video: 1080p, 1920 x 1200

DisplayPort video: 1920 x 1200, 2560 x 2048, 3840 x 2160

SDI: per SMPTE spec up to 3G

Distance

CATx: 460' (140m)

Multi-mode fiber: (62.5µ): 650' (200m)

Multi-mode fiber: (50µ): 1,300' (400m)

Multi-mode fiber: (50µ) OM3: 3,300' (1Km)

Single-mode fiber: (9µ): 33,000' (10Km)

Connectors

Transmitters/receivers: Dual LC fiber or CATx

SD/HD/3G-SDI:Mini coax replaces fiber SFP

Ethernet control port: RJ45 jack

RS232 control port: RJ45 jack

Power: IEC-320 receptacle

Controls

On-screen display (at each KVM station)

Web, FTP, Telnet, SMTP, Serial, IR

Multi-screen control (one KB/Mouse controls up to 4 monitors)

Environment

Operating temperature: 41°F–113°F (5°C–45°C)

Storage temperature: -13°F–140°F (-25°C–60°C)

Relative humidity: 0%–80%, non-condensing
PART NUMBERS
Orion XC Switch — CATX PORTS
OXS-XC008-TP
Orion XC 8 port matrix switch, CATx, with IEC power and redundant +5V power jack, 1U
OXS-XC016-TP
Orion XC 16 port matrix switch, redundant PSU, CATx, 1U
OXS-XC032-TP
Orion XC 32 port matrix switch, redundant PSU, CATx, 1U
OXS-XC048-TP
Orion XC 48 port matrix switch, redundant PSU, CATx, 1U
OXS-XC064-TP
Orion XC 64 port matrix switch, redundant PSU, CATx, 2U
OXS-XC080-TP
Orion XC 80 port matrix switch, redundant PSU, CATx, 2U
Orion XC Switch — FIBER PORTS
OXS-XC008-FS
Orion XC 8 port matrix switch, 1G Fiber SM, with IEC power and redundant +5V power jack, 1U
OXS-XC016-FS
Orion XC 16 port matrix switch, redundant PSU, 1G Fiber SM, 1U
OXS-XC032-FS
Orion XC 32 port matrix switch, redundant PSU, 1G Fiber SM, 1U
OXS-XC048-FS
Orion XC 48 port matrix switch, redundant PSU, 1G Fiber SM, 1U
OXS-XC064-FS
Orion XC 64 port matrix switch, redundant PSU, 1G Fiber SM, 2U
OXS-XC080-FS
Orion XC 80 port matrix switch, redundant PSU, 1G Fiber SM, 2U
OXS-XC008-F3
Orion XC 8 port matrix switch, 2.5G Fiber SM, with IEC power and redundant +5V power jack, 1U
OXS-XC016-F3
Orion XC 16 port matrix switch, redundant PSU, 2.5G Fiber SM, 1U
OXS-XC032-F3
Orion XC 32 port matrix switch, redundant PSU, 2.5G Fiber SM, 1U
OXS-XC048-F3
Orion XC 48 port matrix switch, redundant PSU, 2.5G Fiber SM, 1U
OXS-XC064-F3
Orion XC 64 port matrix switch, redundant PSU, 2.5G Fiber SM, 2U
OXS-XC080-F3
Orion XC 80 port matrix switch, redundant PSU, 2.5G Fiber SM, 2U
Orion XC Switch — UNIVERSAL PORTS
OXS-XC008-UN
Orion XC 8 port matrix switch, Universal Ports, with IEC power and redundant +5V power jack, 1U
OXS-XC016-UN
Orion XC 16 port matrix switch, redundant PSU, Universal Ports, 1U
OXS-XC032-UN
Orion XC 32 port matrix switch, redundant PSU, Universal Ports, 1U
OXS-XC048-UN
Orion XC 48 port matrix switch, redundant PSU, Universal Ports, 1U
Orion XC Switch — MIXED CATX + FIBER PORTS
OXS-XC48TP16FS
Orion XC 64 port matrix switch, redundant PSU, 48 x CATx, 16 x 1G Fiber SM, 2U
OXS-XC48TP32FS
Orion XC 80 port matrix switch, redundant PSU, 48 x CATx, 32 x 1G Fiber SM, 2U
OXS-XC48TP16F3
Orion XC 64 port matrix switch, redundant PSU, 48 x CATx, 16 x 2.5G Fiber SM, 2U
OXS-XC48TP32F3
Orion XC 80 port matrix switch, redundant PSU, 48 x CATx, 32 x 2.5G Fiber SM, 2U
Orion XC Switch — MIXED CATX + UNIVERSAL PORTS
OXS-XC48TP16UN
Orion XC 64 port matrix switch, redundant PSU, 48 x CATx, 16 x Universal Ports, 2U
OXS-XC48TP32UN
Orion XC 80 port matrix switch, redundant PSU, 48 x CATx, 32 x Universal Ports, 2U
Orion XC Switch — MIXED FIBER + UNIVERSAL PORTS
OXS-XC48FS16UN
Orion XC 64 port matrix switch, redundant PSU, 48 x 1G Fiber SM, 16 x Universal Ports, 2U
OXS-XC48FS32UN
Orion XC 80 port matrix switch, redundant PSU, 48 x 1G Fiber SM, 32 x Universal Ports, 2U
Orion XC Switch— CARDS for insertion into 6-bay or 21-bay Orion XTender chassis
OXS-XC008-TP/IRK
Orion XC 8 ports (card version), CATx
OXS-XC008-FS/IRK
Orion XC 8 ports (card version), 1G Fiber SM
OXS-XC008-F3/IRK
Orion XC 8 ports (card version), 2.5G Fiber SM
OXS-XC008-UN/IRK
Orion XC 8 ports (card version), Universal Ports
Orion X Receivers – CATx
OR2-SRDTXUD1D
DVI-D, USB HID
OR2-SRDTXTD1D
DVI-D, USB HID, USB 2.0
OR2-SRDTXUS1V
DVI-I (VGA, no scaling), USB HID
OR2-SRDTXTD1V
DVI-I (VGA, with scaling), USB HID
OR2-SRDTXUH1H
HDMI, USB HID
OR2-SRDTXUD1D/AUD
DVI-D, USB HID, Audio, Serial
OR4-SRDTXTD1D/AUD
DVI-D, USB HID, USB 2.0, Audio, Serial
OR4-SRDTXTD2D/AUD
Dual-head DVI-D, USB HID, USB 2.0, Audio, Serial
Orion X Receivers – Fiber single-mode (supports Single-Mode and Multi-Mode Fiber)
OR2-SRDFSUD1D
DVI-D, USB HID
OR2-SRDFSTD1D
DVI-D, USB HID, USB 2.0
OR2-SRDFSUD1D/AUD
DVI-D, USB HID, Audio, Serial
OR4-SRDFSTD1D/AUD
DVI-D, USB HID, USB 2.0, Audio, Serial
Orion X Transmitters – CATx
OT2-SLDTXUD1D
DVI-D, USB HID
OT2-SLDTXUS1V
DVI-I (VGA, no scaling), USB HID
OT2-SLDTXUD1V
DVI-I (VGA, with scaling), USB HID
OT4-SLDTXTD1V
DVI-I (VGA, with scaling), USB USB 2.0, HID
OT2-SLDTXTD1D
DVI-D, USB HID, USB 2.0
OT4-SLDTXTD1V
DVI-I (VGA), USB USB 2.0, HID
OT2-SLDTXUD1D/AUD
DVI-D, USB HID, Audio, Serial
OT4-SLDTXUD1V/AUD
DVI-I (VGA), USB HID, Audio, Serial
OT4-SLDTXTD1D/AUD
DVI-D, USB HID, USB 2.0, Audio, Serial
OT4-SLDTXTD2D/AUD
Dual-head DVI-D, USB HID, USB 2.0, Audio, Serial
OT4-SLDTXTD1V/AUD
DVI-I (VGA), USB USB 2.0, HID, Audio, Serial
Orion X Transmitters – Fiber single-mode (supports Single-Mode and Multi-Mode Fiber)
OT2-SLDFSUD1D
DVI-D, USB HID
OT2-SLDFSUD1V
DVI-I (VGA), USB HID
OT2-SLDFSTD1D
DVI-D, USB HID, USB 2.0
OT4-SLDFSTD1V
DVI-I (VGA), USB HID, USB 2.0
OT2-SLDFSUD1D/AUD
DVI-D, USB HID, Audio, Serial
OT4-SLDFSUD1V/AUD
DVI-I (VGA), USB HID, Audio, Serial
OT4-SLDFSTD1D/AUD
DVI-D, USB HID, USB 2.0, Audio, Serial
OT4-SLDFSTD1V/AUD
DVI-I (VGA), USB HID, USB 2.0, Audio, Serial
Transmitters and receivers are partial list, see Orion Xtender data sheet for full information