UltraCable
KVM Switch and Other Cables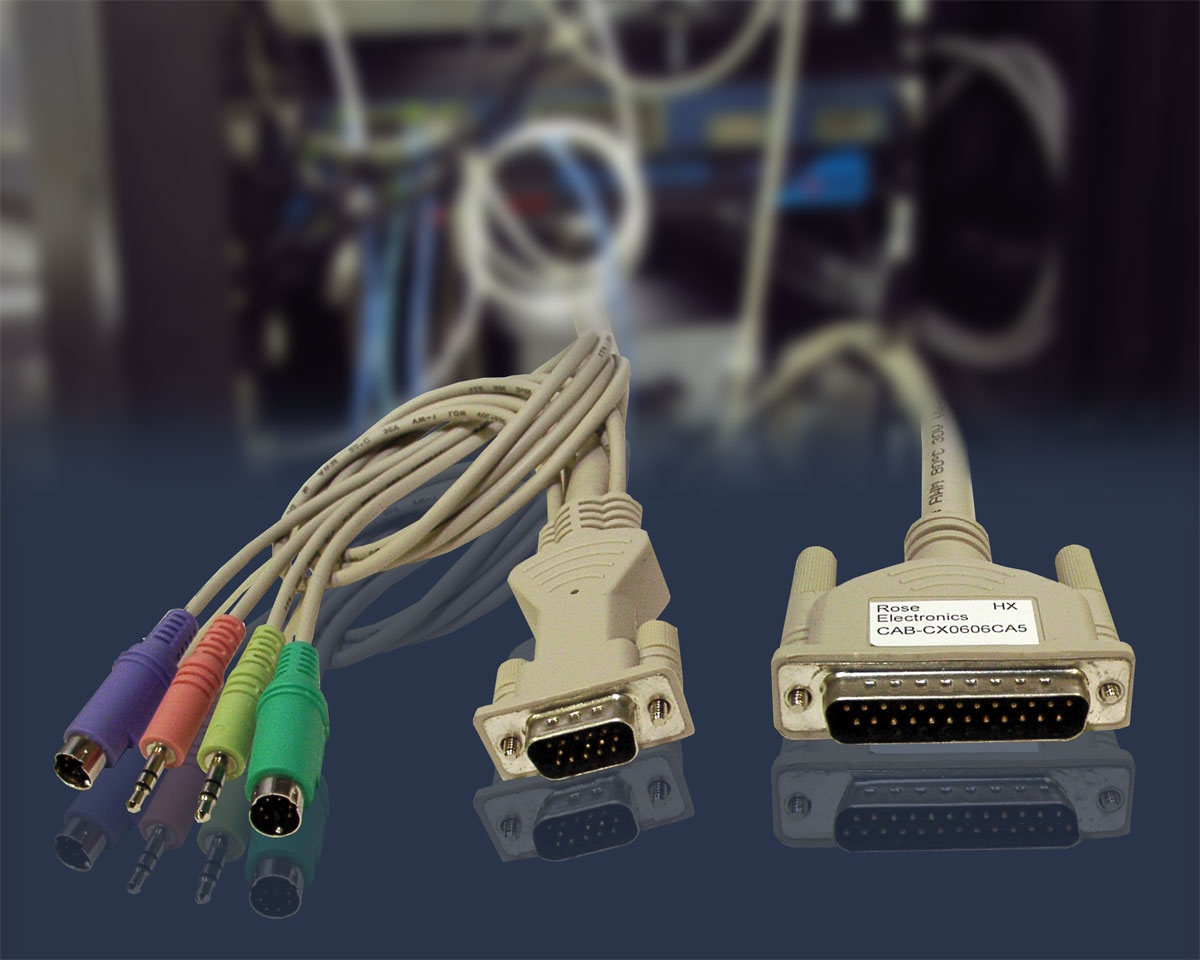 Available in PC, Sun, Apple, USB, and others
Superior cable management
Reduce cable stress
Cut cable bulk by 60%
OVERVIEW
UltraCable is a high resolution, all-in-one cable that incorporates KVM connectivity into a single cable. Superior cable management is achieved by using a single cable jacket, reducing cable bulk by routing one cable instead of three.
Cable stress, which can cause accidental disconnect, is relieved in two ways. First, the DB25 connector secures to the switch with thumbscrews. Second, keyboard and mouse connectors originate from the video connector, which secures to the computer.
UltraCable is engineered to prevent crosstalk between adjacent signals by using double shielded coax construction. Each end has an internal metal can with a 360 degree solder weld to the connector. This provides maximum video resolution and reduction of electromagnetic interference.
Three separate cables are more commonly used in smaller PC-only installations, but even the economical Vista 2-port and 4-port product family offers both DB25 and PC connector models.
For distances greater than 100 feet, the UltraCable interfaces with ViewLink to extend KVMs up to 250 feet away. ViewLink CATx product line can extend the distances up to 1,000 feet over CATx cable. CrystalView CAT5 extenders can extend KVMs, serial and audio up to 1000 feet away, or CrystalView fiber to drive KVMs on dual fiber cable up to 30,000 feet away.
DOCUMENTS
DOCUMENT
LINK
Datasheet • UltraCable
PDF