UltraVista Plus
Video Wall Controller • Configurable 2×2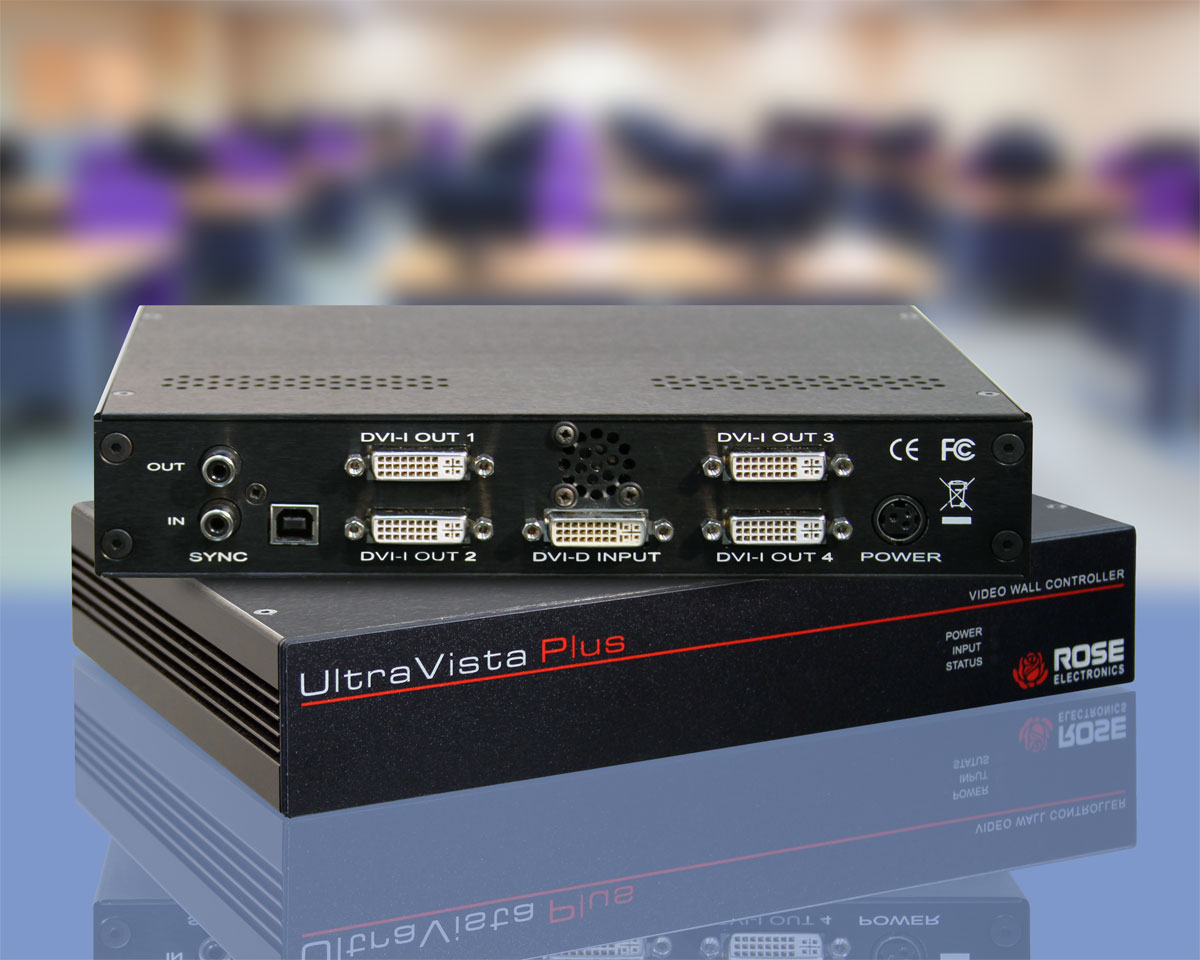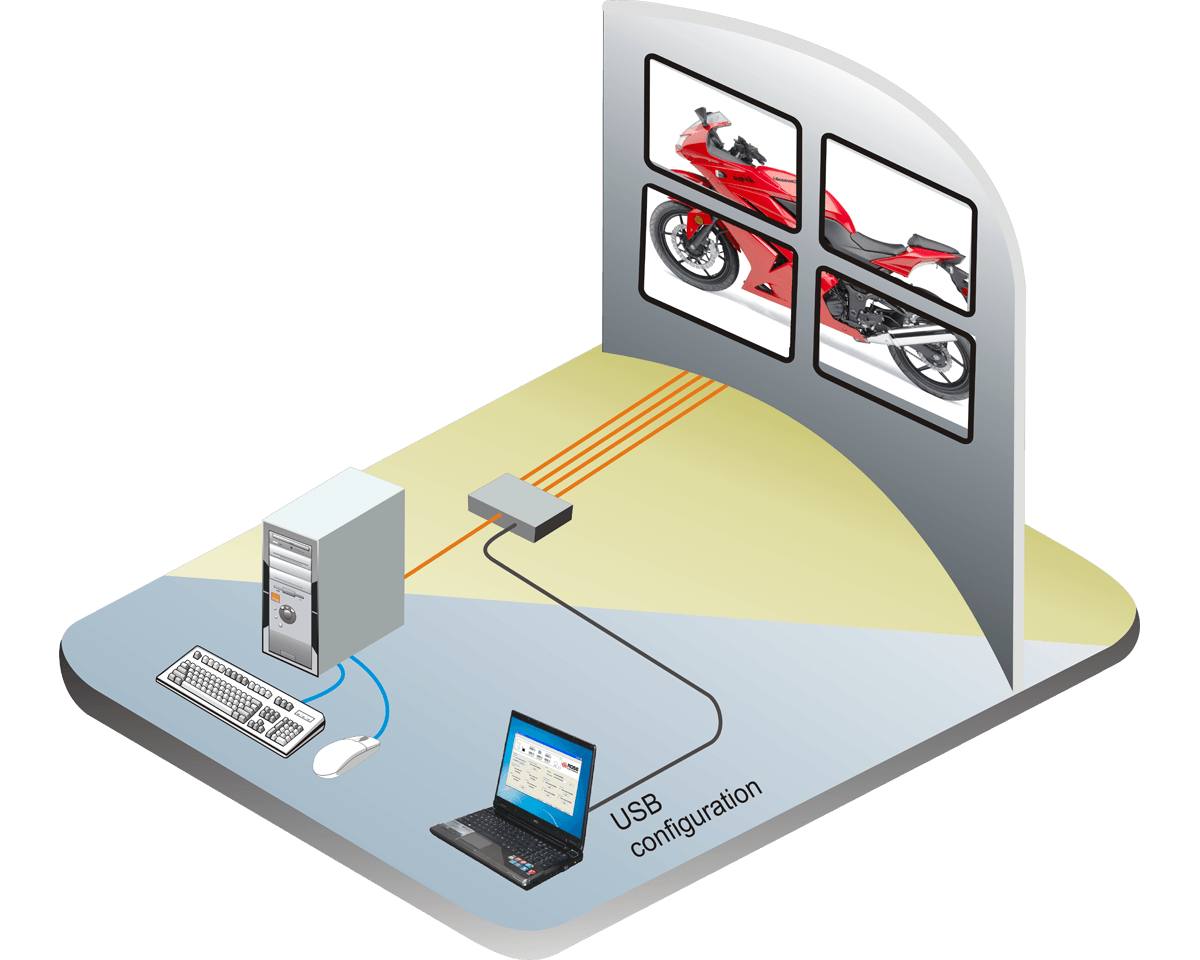 DVI input can be single-link up to 1920 x 1200 or dual-link up to 2560 x 2048 60 Hz or higher at reduced frame rates
Output monitors can be DVI or VGA
Configuration utility via USB allows for easy control of cropping, scaling, rotation, and gap compensation
Gen-locked output ensures smooth display output
OVERVIEW
UltraVista Plus is one of the newest video wall controllers from Rose Electronics. This controller is a standalone unit that takes a DVI single or dual-link video input signal and displays the video signal across four output monitors. The output to each monitor can be driven as DVI or VGA.
The image can be displayed in several distinct ways across the monitors. Any area of the source image can be selected and displayed on any one of the monitors, with additional customization options for reshaping, resizing, and rotating the image, allowing for very flexible and creative presentations. Alternatively, the input signal in full can be displayed on each monitor, or can be divided into quadrants. The input signal may be cropped, frame rates converted, and much more.
UltraVista Plus solves frame rate and output resolution compatibility issues by automatically converting each region independently. With UltraVista Plus a vertical 4x1, horizontal 1x4, or 2x2 video wall can be created, making it a powerful tool for constructing or supplementing video wall systems.
SPECIFICATIONS
Dimensions (W x D x H)

9.25" x 6.9" x 1.75" (235 x 175 x 44.5 mm)

Weight

3 lb (1.4 kg)

Power

100-240 VAC 50-60Hz

External adapter, +5V DC, 4A

18W

Resolution

Dual link DVI input: 2560 x 1600

Single-link DVI in/out: 1920 x 1200

Distance

Video: 25 feet (7.6m)

Connectors

Video in: DVI

Video out: Four DVI

Power: 3-pin din

Config: USB type B

Controls

Unit power: Green LED

Input valid: Green LED

Status: Green LED

Environment

Operating temperature: 32°F–96°F (0°C–35°C)

Storage temperature: -13°F–140°F (-25°C–60°C)

Relative humidity: 5%–85%, non-condensing
PART NUMBERS
| Product Part Number | Description |
| --- | --- |
| VWL-D122DDL | Video Wall unit, 2x2 display |