VideoSplitter DVI
DVI Splitter • One In to 1-8 Out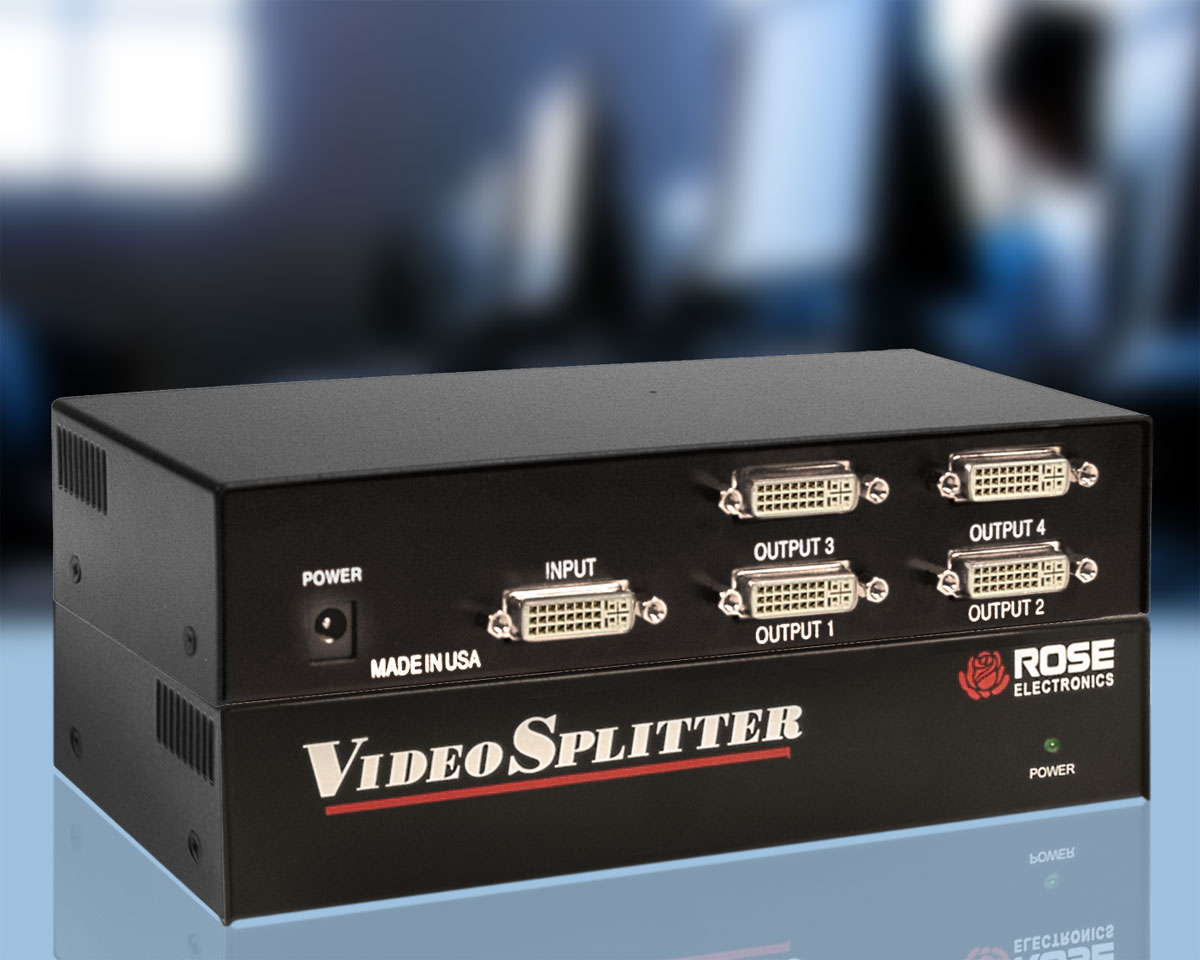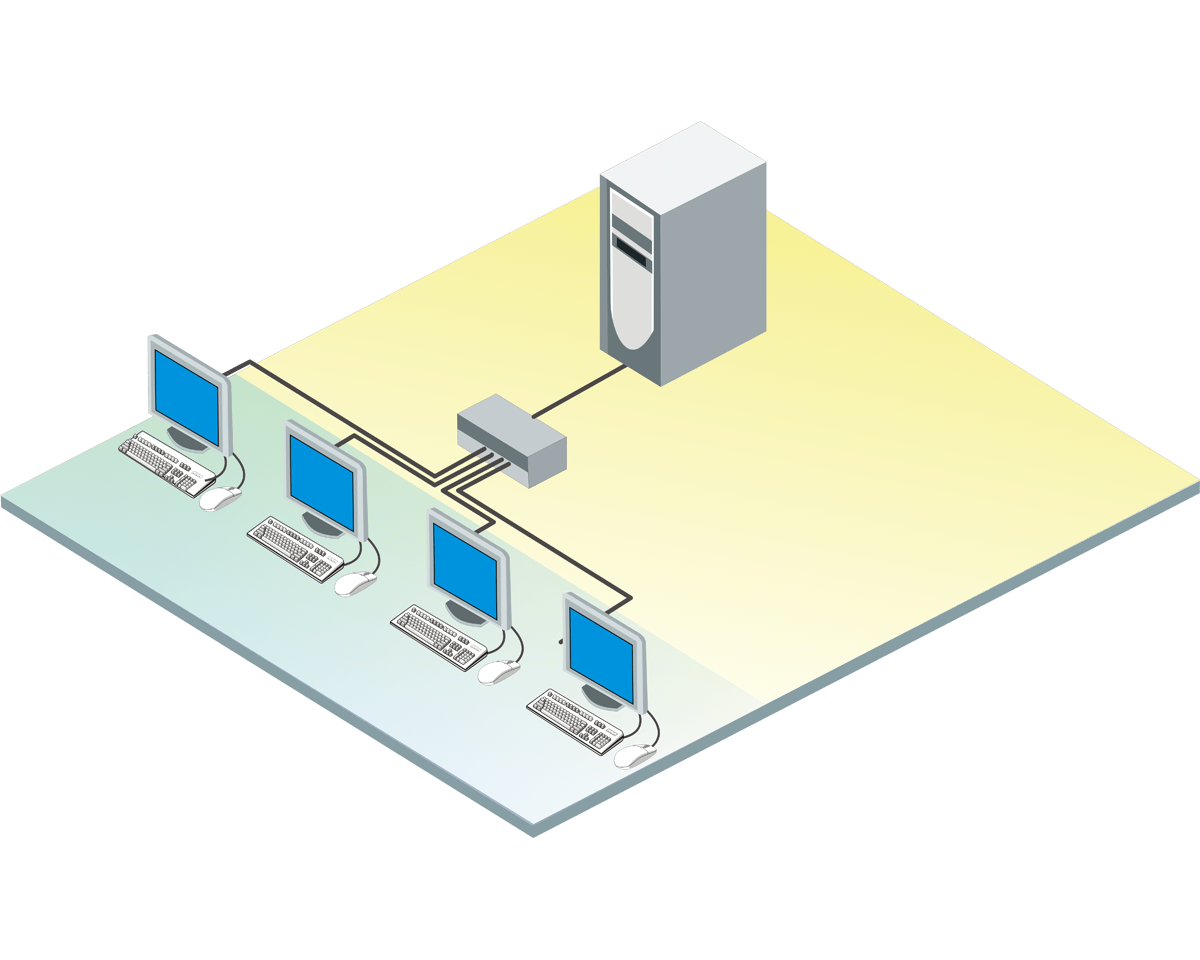 Distributes one DVI-I video source a to two, four, or eight monitors
Supports splitting of both DVI and VGA
Locate the DVI monitors up to 33 ft (10m) away from the unit
Supports Single-link DVI video and analog VGA up to 1920x1200@60Hz
Compliant with DVI 1.0 specifications
DDC information is obtained from the monitor connected to output #1
Compatible with DVI and VGA projectors, monitors, large displays, and video wall display systems
Accurate and reliable reproduction of digital video signal, with no signal attenuation or distortion
Each model can easily be cascaded to additional Video Splitter DVI units to increase the number of displays
Easy to install, no configuration needed
Rack mount option available
OVERVIEW
Video Splitter DVI is a flexible and specialized device that splits video from a single source to up to 8 different monitors with no degradation of video quality. It allows you to connect a single DVI-D or VGA video source to multiple DVI-D or VGA monitors using a DVI-I single-link video connector. High quality crystal clear resolutions up to 1920 x 1200 can be achieved on each display.
Video Splitter DVI is offered in four models.
1x2 - The two-port model takes a single DVI video input and distributes it to two DVI outputs.
1x4 - The four-port model distributes the video signal to four DVI outputs.
1x8 - The eight port model distributes the video signal to eight DVI outputs.
1x2/SL - Two port DVI splitter, used when connecting to a KVM switch or KVM extender
Each model can easily be cascaded to attach additional Video Splitter DVI units to increase the number of displays.
SPECIFICATIONS
Dimensions
(W x D x H)

2/4-port: 7.93" x 3.75" x 1.75" (201 x 95 x 44.5 mm)

8-port: 9.87" x 5" x 1.75" (251 x 127 x 44.5 mm)

Weight

2/4-port: 1.1 lb (0.5 kg)

8-port: 2.4 lb (1.1 kg)

Power

100-240 VAC 50-60Hz

External adapter, +5V DC, 3A

2/4-port: 7.5W

8-port: 15W

Resolution

DVI: 1920 x 1200

Distance

Video: 25 feet (7.6m)

Connectors

Video: DVI

Power: Barrel jack

Controls

Unit power: Green LED

Environment

Operating temperature: 32°F–122°F (0°C–50°C)

Storage temperature: -13°F–140°F (-25°C–60°C)

Relative humidity: 5%–80%, non-condensing
PART NUMBERS
| Product Part Number | Description |
| --- | --- |
| VSP-2DVI | Video Splitter, 1 video input, 2 video output |
| VSP-2DVI/SL | Video Splitter-SL, 1 video input, 2 video output |
| VSP-4DVI | Video Splitter, 1 video input, 4 video output |
| VSP-8DVI | Video Splitter, 1 video input, 8 video output |